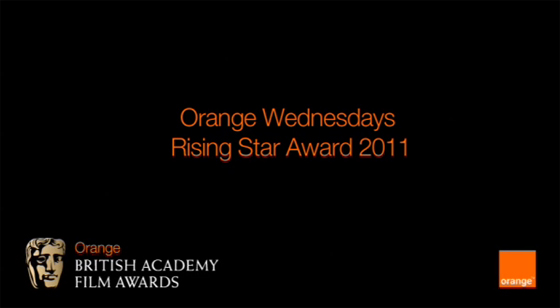 The nominees for this year's BAFTA Rising Star Award have been announced and the list features Gemma Arterton, Andrew Garfield, Tom Hardy, Aaron Johnson and Emma Stone.
It is the only accolade at the Orange British Academy Film Awards that is voted for by the public and was created in honour of the late casting director Mary Selway, who passed away in 2004.
Officially renamed the Orange Wednesdays Rising Star Award, voting takes place both at www.orange.co.uk/bafta, on the mobile portal Orange World and via text.
To see them in action and cast your vote just click on the relevant links below:
The winner will be announced at the BAFTAs on Sunday 13th February.
Previous winners of the award include James McAvoy in 2006, Eva Green in 2007, Shia LaBeouf in 2008, Noel Clarke in 2009 and Kristen Stewart in 2010.
Potential rising stars were proposed by BAFTA members and leading film industry insiders to create an initial list of contenders.
> Official Orange BAFTA site
> Orange Film on Twitter and Facebook
> BAFTA