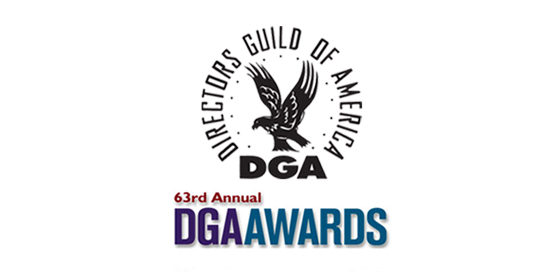 The DGA nominees have been announced for this year and they include Darren Aronofsky (Black Swan), Tom Hooper (The King's Speech), David Fincher (The Social Network), Christopher Nolan (Inception) and David O'Russell (The Fighter).
The Coen Brothers are the surprise omission for True Grit, although I don't imagine it will seriously dent that film from being a multiple nominee at the Oscars.
The DGA Award for Outstanding Directorial Achievement in Feature Film is traditionally a good barometer for who will win the Best Director Oscar.
Only six times have the DGA Awards not matched with the corresponding Academy Award:
1968: Anthony Harvey won the DGA Award for The Lion in Winter while Carol Reed took home the Oscar® for Oliver!
1972: Francis Ford Coppola received the DGA's nod for The Godfather while the Academy selected Bob Fosse for Cabaret.
1985: Steven Spielberg received his first DGA Award for The Color Purple while the Oscar® went to Sydney Pollack for Out of Africa.
1995: Ron Howard was chosen by the DGA for his direction of Apollo 13 while Academy voters selected Mel Gibson for Braveheart.
2000: Ang Lee won the DGA Award for his direction of Crouching Tiger, Hidden Dragon while Steven Soderbergh won the Academy Award for Traffic.
2002: Rob Marshall won the DGA Award for Chicago while Roman Polanski received the Academy Award for The Pianist.
The winner will be announced at the 63rd Annual DGA Awards dinner and ceremony on 29th January 2011 at the Grand Ballroom at Hollywood & Highland.
As of now, David Fincher seems the favourite for The Social Network.
> Official DGA Site
> Awards Season analysis at In Contention and Awards Daily