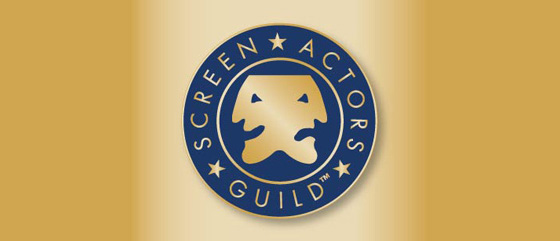 The SAG nominations have been announced and Colin Firth, Jesse Eisenberg, Annette Benning, Natalie Portman, Christian Bale and Hailee Steinfeld are among the nominees.
Give or take a few actors here and there, this is likely to be the same group nominated for Oscar nominations in January.
The main surprises would appear to be the exclusion of Javier Bardem (Biutiful), Ryan Goslin (Blue Valentine) and Lesley Manville (Another Year).
If pushed for potential Oscar winners I'd still say that Colin Firth, Natalie Portman and Christian Bale are frontrunners, although Best Supporting Actress is hard to call at this point.
Here are the nominations in the film category:
Best Male Actor (Leading Role)
Jeff Bridges (True Grit)
Robert Duvall (Get Low)
Jesse Eisenberg (The Social Network)
Colin Firth (The King's Speech)
James Franco (127 Hours)
Best Female Actor (Leading Role)

Annette Bening (The Kids Are All Right)

Nicole Kidman (Rabbit Hole)

Jennifer Lawrence (Winter's Bone)

Natalie Portman (Black Swan)

Hilary Swank (Conviction)
Best Male Actor (Supporting Role)

Christian Bale (The Fighter)

John Hawkes (Winter's Bone)

Jeremy Renner (The Town)

Mark Ruffalo (The Kids Are All Right)

Geoffrey Rush (The King's Speech)
Best Female Actor (Supporting Role)

Amy Adams (The Fighter)

Helena Bonham-Carter (The King's Speech)

Mila Kunis (Black Swan)

Melissa Leo (The Fighter)

Hailee Steinfeld (True Grit)
Best Ensemble (Cast)

Black Swan

The Fighter

The Kids Are All Rigth

The King's Speech

The Social Network
Stunt Ensemble
Green Zone
Inception
Robin Hood
> Full list of nominations at the SAG Awards site
> Analysis from Scott Feinberg, In Contention and Awards Daily