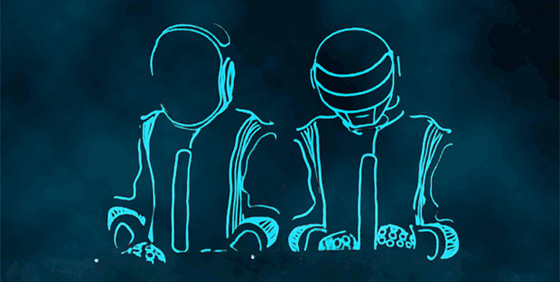 KCRW recently presented a preview of the Tron: Legacy soundtrack which included a lengthy chat between director Joseph Kosinski and Jason Bentley.
Daft Punk's score for the upcoming film is one of the most anticpated of the year and Bentley was instrumental in getting the French duo on board.
A lot of secrecy has surrounded the project but Bentley and Kosinski discuss various elements of the soundtrack in this 55-minute program.
Hollywood Records have also streamed 20 minutes of the soundtrack on MySpace:
> Transcript of the show at KCRW
> Buy the Tron Legacy soundtrack or download the MP3 version from Amazon UK
> More details on the soundtrack
> This is the studio in London where Daft Punk recorded the soundtrack