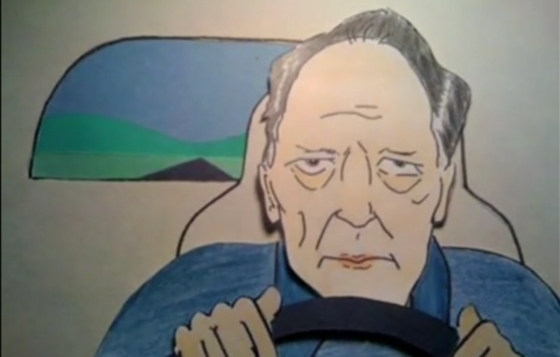 Sacha Ciezata has created a neat animated short depicting the time when director Werner Herzog rescued Joaquin Phoenix from a car crash.
Using the audio from a recent press Q&A for My Son, My Son, What Have Ye Done?, it also references the bearded version of Joaquin Phoenix from I'm Still Here, even though the incident took place back in 2006.
For some reason, which I can't fully explain, my favourite bit is when Herzog 'confiscates' the cigarette lighter.
> Werner Herzog
> The Guardian report from 2006 on the incident