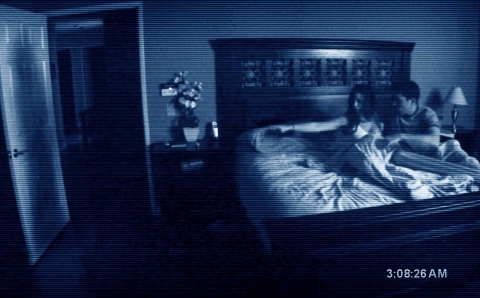 The ultra low budget horror sensation Paranormal Activity is sporadically effective but seems destined to join The Blair Witch Project as a flash in the pan phenomenon.
The premise is simple: a well to do couple (played by Katie Featherston and Micah Sloat) think they are being haunted by a ghost at night, so they record themselves on video camera and become increasingly unnerved by the resulting footage.
Directed by Oren Peli, the story of how this ultra low budget horror became a mainstream hit is a remarkable one.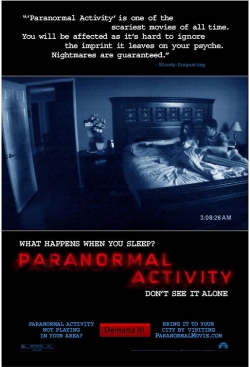 But perhaps even more striking is its similarity to another low budget sensation, The Blair Witch Project.
Both were filmed with low end cameras in the style of 'found footage'.
The central conceit is what you are watching really happened as it's shot through the cameras the characters use.
Unlike the spooky woods haunted by the Blair Witch, the action here is consigned to a spacious surburban house and much of it unfolds at night in the bedroom.
These sequences are the strongest with heavy doses of tension cranked up by some judicious editing and inventive use of the camera's clock.
But ultimately the film is a something of a stretched out gimmick.
On the print I saw it on, the UK distributors Icon didn't even alter the reference to the US distributors (Paramount Pictures) which seemed a little clumsy (or was it intentional?).
That said, it has clearly struck a chord with US audiences and will probably do well here from all the buzz and word of mouth.
I went to a late night preview at my local cinema a couple of weeks ago and although the audience was small, there were moments when people near me jolted out of their seat.
When it arrives on DVD I'm sure it will become a late night horror favourite, although like The Blair Witch Project it will be remembered more for how it was filmed and marketed, than for the actual quality of the work itself.
> Official UK site
> How Paranormal Activity topped the US box office