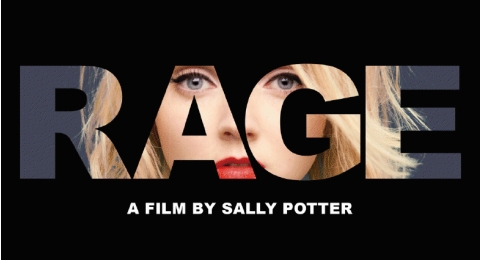 Director Sally Potter's new film Rage is getting an interesting release this week.
The film will be having a premiere at the BFI in London this Thursday (September 24th) which will be satellite broadcast to over 35 screens across the UK and Ireland, followed by the release on DVD next Monday.
Using a narrative structure focused on individual performances, it is a series of interviews from a New York fashion show, filmed from the perspective of a schoolboy on his mobile phone.
Fourteen characters each have a role in the show, the designer (Simon Abkarian) and his models (Lily Cole and Jude Law), the fashion critic (Judi Dench) and photographer (Steve Buscemi), the financier (Eddie Izzard) and his bodyguard (John Leguizamo).
Audience members can be part of the satellite broadcast of the Q&A after the film, sending questions by Skype and SMS direct to Sally and members of the cast at the BFI.
You can also submit them via Twitter at www.twitter.com/ragemovie
In addition Babelgum will premiere the film on mobile phones and internet at the same time as the cinema and DVD release.
Apparently it is the world's first feature film to debut on mobile phones, although I wonder what David Lynch would make of this.