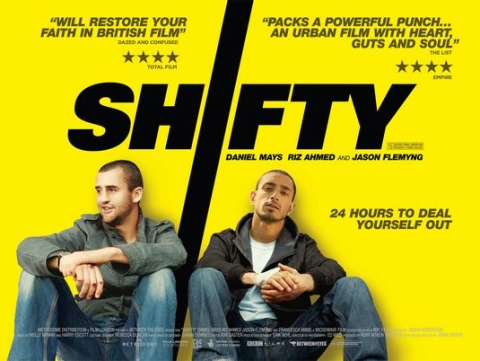 Shifty is a new British film about a young drug dealer (Riz Ahmed) in a town just outside London who sees his life spiral out of control when his best friend (Daniel Mays) returns home.
Directed by Eran Creevy and co-starring Jason Flemyng and Francesca Annis, it was funded by Film London's Microwave scheme and shot in just 18 days.
I recently spoke with Eran and Daniel in London and we discussed the film and how it got made.
Listen to the interview here:
[audio:http://filmdetail.receptionmedia.com/Eran_Creevy_and_Daniel_Mays_on_Shifty.mp3]
You can download this interview as a podcast via iTunes by clicking here
Shifty is out at selected UK cinemas from Friday
> Download this interview as an MP3 file
> Eran Creevy and Daniel Mays at the IMDb
> Official site for Shifty
> Find out more about the Film London microwave scheme