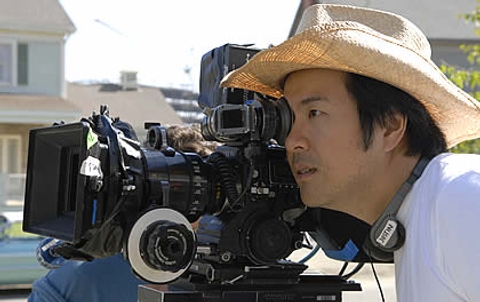 Justin Lin is the director of Fast & Furious, the fourth film in the franchise which sees Vin Diesel, Paul Walker, Michelle Rodriguez and Jordana Brewster reprise their roles from the original 2001 film.
He made his solo directorial debut with Better Luck Tomorrow in 1997 and went on to direct films such as Annapolis (2006) and the third Fast and Furious film Tokyo Drift (2006).
I spoke with him in London recently about this latest Fast and Furious film and the how he went about shooting the car sequences.
Listen to the interview here:
[audio:http://filmdetail.receptionmedia.com/Justin_Lin_on_Fast_and_Furious.mp3]
You can download this interview as a podcast via iTunes by clicking here
Fast & Furious is out now at UK cinemas
> Download this interview as an MP3 file
> Justin Lin at the IMDb
> Official site for Fast and Furious
> Find out more about the franchise at Wikipedia 
[Image courtesy of Universal Studios © 2009]