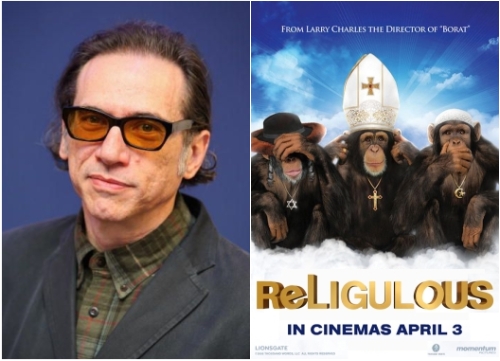 Larry Charles is the director of Religulous, a new documentary in which US comedian Bill Maher explores the subject of religion.
It sees them travel to numerous religious places, such as Jerusalem, the Vatican and Salt Lake City, where they interview believers from a variety of backgrounds and groups including a former member of Jews for Jesus, Christians, Muslims, former Mormons and Hasidic Jews.
Previously, he was writer on TV shows such as Seinfeld and Mad About You and more recently has directed episodes of Curb Your Enthusiasm and the Borat movie. 
I spoke with Larry last October at the London Film festival where we discussed Religulous and the ideas behind it.
You can listen here:
[audio:http://filmdetail.receptionmedia.com/Larry_Charles_on_Religulous.mp3]
You can download this interview as a podcast via iTunes by clicking here
Religulous is out at UK cinemas on Friday 3rd April
> Download this interview as an MP3 file
> Official UK site
> Larry Charles at the IMDb
> Find out more about world religion at Wikipedia