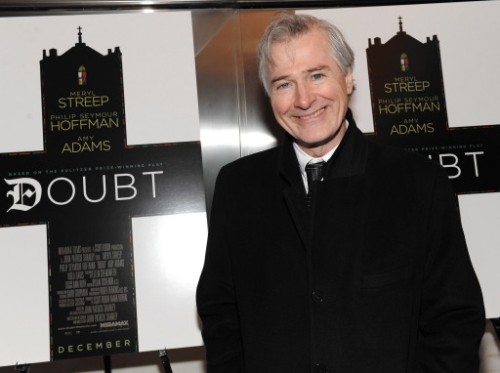 John Patrick Shanley is an award winning playwright who won an Oscar for his script for Moonstruck (1987) before going on to direct Joe Versus the Volcano (1990). 
In 2005, his play Doubt: A Parable won the Pulitzer Prize for Drama and the Drama Desk Award and Tony Award for Best Play. 
Now Shanley has directed a film version called Doubt which stars Meryl Streep, Philip Seymour Hoffman and Amy Adams.
I spoke with him recently in London about the film and you can listen to the interview here:
[audio:http://filmdetail.receptionmedia.com/John_Patrick_Shanley_on_Doubt.mp3]
You can download this interview as a podcast via iTunes by clicking here
Doubt is out at UK cinemas today
> Download this interview as an MP3 file
> John Patrick Shanley at the IMDb
> Official UK site for Doubt