Interesting things are happening on YouTube, as you can now officially download selected videos from the site.
One such video is President-Elect Obama's recent weekly address:
The above is an embed but if you view the video on the actual site you will see more options.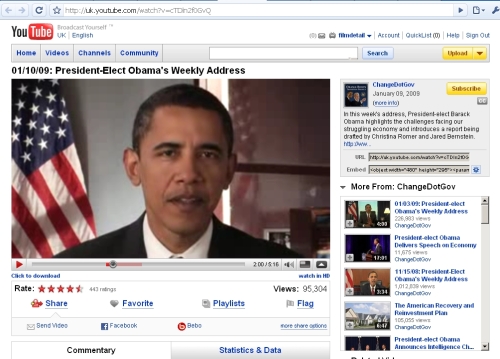 For example you can also view it in HD: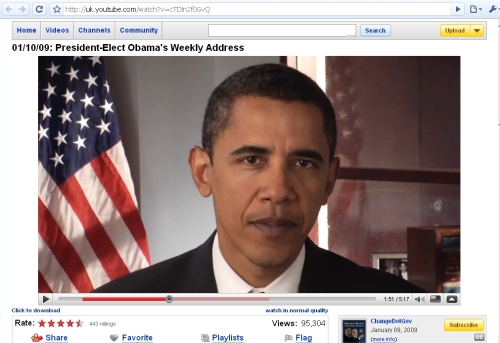 But on the bottom left of the video you will see a link saying 'click to download':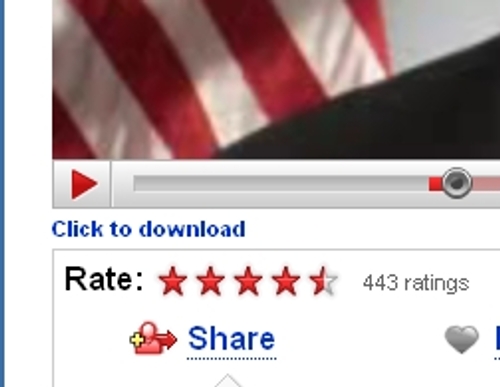 If you click on it then you can download the video as an MP4 video file to your computer. 
[Link via Lessig]