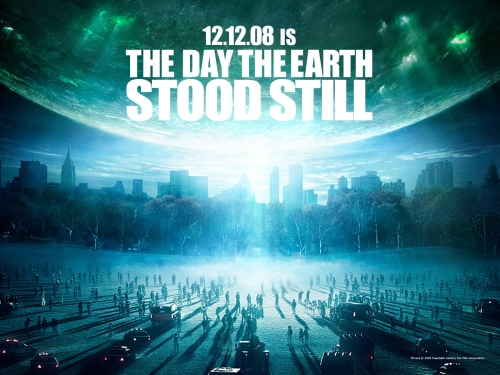 The Day the Earth Stood Still is a remake of the 1951 sci-fi film about an alien who comes to earth in order to assess the planet.
This version stars Keanu Reeves as the alien (named Klaatu), who is assessed by team of scientists (played by Jennifer Connelly, Jon Hamm and John Cleese) who must convince him that the human race is worth saving.
I recently spoke to the director Scott Derrickson about updating a sci-fi classic for the present day.
You can listen to the interview here:
[audio:http://filmdetail.receptionmedia.com/Scott_Derickson_on_the_Day_The_Earth_Stood_Still.mp3]
Download it as a podcast via iTunes by clicking here.
The Day The Earth Stood Still is out at UK cinemas from Friday 12th December
> Download the interview as an MP3 file
> Official website for The Day The Earth Stood Still
> Scott Derrickson at the IMDb
> Find out more about the original 1951 film at Wikipedia