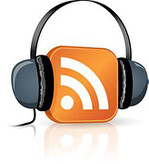 Just thought I'd update everyone on The Review Podcast which has been dormant for a month now. 
I'm going to take a break from it for the foreseeable future as it has become difficult to give it the proper time and effort.
I also want to start posting more about current films here on the website rather than do an audio rundown.
Every Friday I'll still put up a post highlighting the UK cinema releases and as well as the DVD Picks every Monday.
I'm still going to keep the feeds active for The FILMdetail Review but in future these podcasts might take a different form – maybe reviews of classic films from the past or some other aspect of the film world.  
However, The Interview Podcast will still continue in its present format.
If you have any questions then just email me via the contact page.