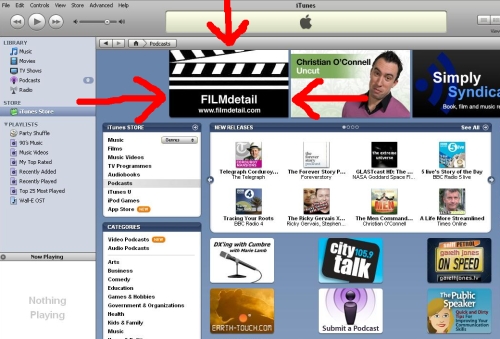 I got some great news today – our podcasts got featured on the front page of iTunes podcast section.
Many thanks as always to Matt Deegan (who set them up and hosts them on his server) and Rendah Heywood (who is the voice you hear at the beginning and end of each one).
Plus, I should also mention the good folks over at Loudblog & WordPress (for creating the open source software that powers it all) and the person at Roland who invented the Edirol R-09 recorder, the brilliant device on which I record everything.
I was also curious as to what the most listened to were, so here are the ten most popular podcasts since they started in April 2007:
Some of my favourites have included the following:
If you have any questions or thoughts about the podcasts then just leave a comment or send me an email at ambrose@filmdetail.com