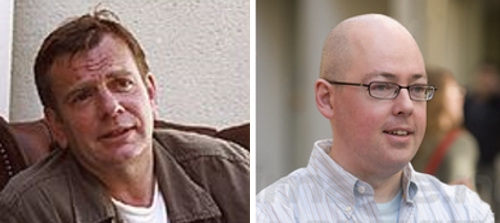 This week sees the release of The Boy in the Striped Pyjamas, a film dealing with the Holocaust from the perspective of two boys who befriend each other across the fence of a Nazi prison camp.
I recently spoke to the director Mark Herman about the film and the author John Boyne who wrote the original novel.
Listen to the interviews here:
[audio:http://filmdetail.receptionmedia.com/Mark_Herman_and_John_Boyne_on_The_Boy_in_the_Striped_Pyjamas.mp3]
You can also download it as a podcast via iTunes by clicking here.
The Boy in the Striped Pyjamas opens today at UK cinemas
> Download this interview as an MP3 file
> Mark Herman at the IMDb
> John Boyne's official site and blog
> Official UK site and IMDb entry for The Boy in the Striped Pyjamas