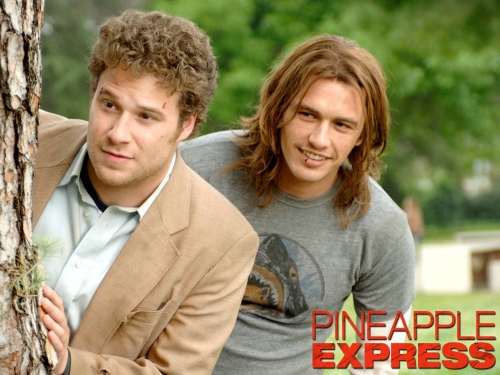 This week sees the UK release of Pineapple Express, a comedy about two pot-smoking slackers who go on the run after one of them witnesses a murder.
I recently spoke to Seth Rogen and James Franco, the two lead actors in the film, and we discussed various aspects of the movie as well as other projects they have recently been involved in.
Listen to the interview here:
[audio:http://filmdetail.receptionmedia.com/Seth_Rogen_and_James_Franco_on_Pineapple_Express.mp3]
You can also download it as a podcast via iTunes by clicking here.
Hellboy II: The Golden Army is out now at UK cinemas
> Download this interview as an MP3 file
> Seth Rogen and James Franco at the IMDb
> Official UK site and IMDb entry for Pineapple Express
> Reviews at Metacritic

[All images © 2008 / Sony Pictures]