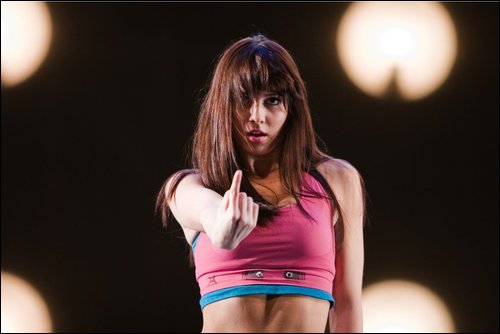 Mary Elizabeth Winstead first came to prominence as a movie actress in the Disney superhero comedy Sky High (2005) before going on to appear in such films as Final Destination 3 (2006), Bobby (2006), Death Proof and Die Hard 4.0 (2007).
Her latest film is Make it Happen, in which she stars as a struggling dancer trying to make it in Chicago.
I spoke to her about her new role, working in horror films, the experience on Quentin Tarantino's Death Proof and her part opposite Michael Cera in Scott Pilgrim vs. The World the upcoming film from director Edgar Wright.
You can listen to the interview here:
[audio:http://filmdetail.receptionmedia.com/Mary_Elizabeth_Winstead_on_Make_It_Happen.MP3]
You can also download it as a podcast via iTunes by clicking here.
Here is the trailer for the film:
Make It Happen opens in UK cinemas today
[Image courtesy of Optimum Films © 2008]
> Download this interview as an MP3 file
> Mary Elizabeth Winstead at the IMDb
> Official UK site for Make It Happen