Movie marketing isn't an exact science but have you ever seen a film that was crying out for a tie-in or some kind of clever hook?
Here are some light hearted movie marketing ideas that never happened.
MAY THE 4th BE WITH YOU

This is a phrase I've heard from several people as kind of a gag, but the question needs to be asked. Why on earth has George Lucas never released a Star Wars film on May 4th?
In 1977 the first film came out on May 25th, in 1980 The Empire Strikes Back was released on May 21st, whilst in 1983 Return of the Jedi was unleashed on May 25th.
So, what about the prequels? Maybe they didn't need the publicity, but let's see. The Phantom Menace came out on May 19th 1999, Attack of the Clones on May 16th 2002 and Revenge of the Sith on May 19th 2005.
According to Wikipedia, May 4th is even known as 'Star Wars Day' – so why have there never been any Star Wars movies released on this date?
I sense a missed opportunity in the Force.
DIGG DiG!

DiG! is a 2004 documentary about two rival bands: The Dandy Warhols and The Brian Jonestown Massacre. It won the Grand Jury Prize at the 2004 Sundance Film Festival and is a highly entertaining look at two very different approaches to life in the music industry.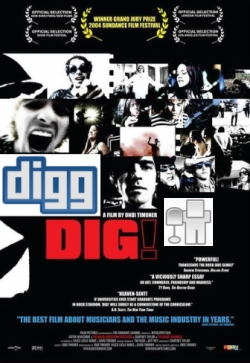 The same year, Kevin Rose was starting the social news website called Digg, which is now pretty big. How about a tie-in for a future DVD release? Maybe users could Digg DiG…
HASTA LA WINDOWS VISTA, BABY

Microsoft launched their latest operating system with a rather confusing campaign using the word Wow. Given that they spent an estimated $500 million on the campaign and people actually want to go back to XP, surely they should have spent some money on a big name?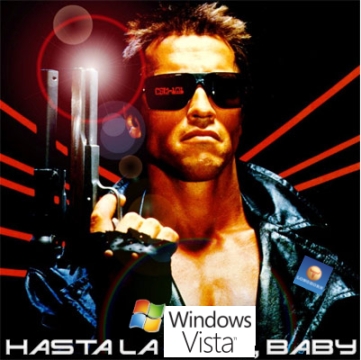 How about someone famous and not afraid of making a fool of himself in Japanese beer adverts? Yes, why not get Arnold Schwarzenegger to reprise his famous Terminator 2 catchphrase? Hasta La Windows Vista, Baby.
FIREFOX: MOZILLA EDITION

Firefox is a 1982 thriller starring Clint Eastwood as pilot who steals a highly advanced Soviet fighter plane (code named "Firefox") which carries weapons controlled by thought (yes, really).
Although it grossed $46,700,000 at US cinemas, I think we can safely say it isn't one of Warner Home Video's biggest ever titles.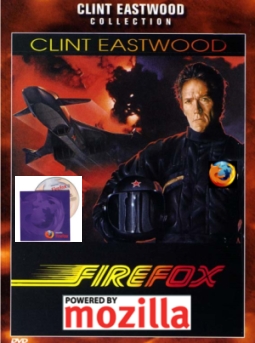 How about bundling a revamped special edition DVD with the latest version of Mozilla's Firefox browser?
YOU'VE GOT GMAIL

In 1998 Tom Hanks and Meg Ryan reteamed for a romantic comedy called You've Got Mail after the success of Sleepless in Seattle in 1993. The title of this film was based on the – now rather dated – greeting that AOL users heard when they received new e-mail.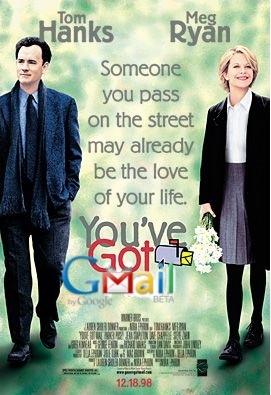 How about Nora Eprhon doing a Google funded director's cut where Hanks and Ryan use the much cooler Gmail?
BOURNE IN THE USA
Last year I remember seeing some smart comments on Hollywood Elsewhere about the marketing of The Bourne Ultimatum. The first one sheet poster was based around the idea of Jason Bourne returning to the US ('This summer Jason Bourne is coming home'), so someone suggested the phrase 'Bourne in the USA'.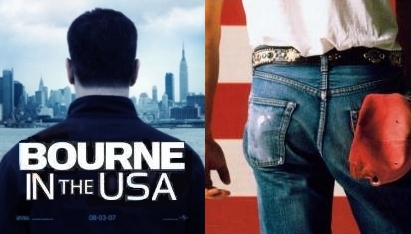 Given that the Bourne movies and Bruce Springsteen are both popular and politically savvy, what ever happened to the tie-in album? 😉
Any other ideas? Leave them below.