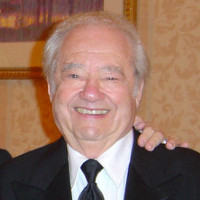 Legendary Hollywood publicist Warren Cowan has died at the age of 87.
Variety report:
Warren Cowan, known to many as the "father of Hollywood press agents," died Wednesday night at Cedars-Sinai Medical Center in Los Angeles from heart failure after a long battle with cancer.

He was 87, according to his childhood friend, Variety columnist Army Archerd.

The celebrated publicist's firm Rogers & Cowan became the biggest entertainment PR firm in the world, with a list of clients that reads like the entertainment industry's "Who's Who."

He repped just about every major star during the past 50 years, from Paul Newman to Elizabeth Taylor, Danny Kaye, Kirk Douglas, Frank Sinatra, Tony Curtis, Shirley MacLaine, Roberto Benigni and Elton John.

But whenever asked who his favorite client was, Cowan's constant answer was always "the next one."
In the 1950s he became a partner in the public relations firm Rogers & Cowan and was named president in 1964.
It grew to become the largest entertainment PR firm in the world, but Cowan was also known for his extensive charity and volunteer work.
He was involved with organisations such as UNICEF, the Scott Newman Foundation, the Los Angeles County High School for the Arts Foundation, the National Foundation for Ileitis and Colitis, and the Young Musicians Foundation.
> Full story at Variety
> Variety's Army Archerd pays tribute to his late friend
> A triubute at Movie City News by Valerie Van Galder