The 2008 Cannes Film Festival kicks off tomorrow and here are my pick of the films to look out for in competition for the Palme d'Or.
IN COMPETITON
Blindness (Dir. Fernando Meirelles): An adaptation of José Saramago's 1995 novel about about an epidemic of blindness in a modern city, it stars Julianne Moore, Mark Ruffalo, Danny Glover and Gael García Bernal.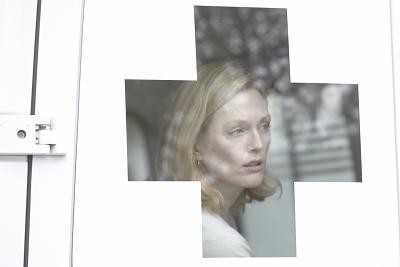 Hotly anticipated because it has an excellent cast, is based on a Nobel prize winning novel and is directed by the man who brought us City of God and The Constant Gardener. (Screens: Wednesday 14th May)
Un conte de Noel (A Christmas Tale) (Dir. Arnaud Desplechin): The latest film from the director of Kings and Queen is a family drama starring Catherine Deneuve and Mathieu Amalric.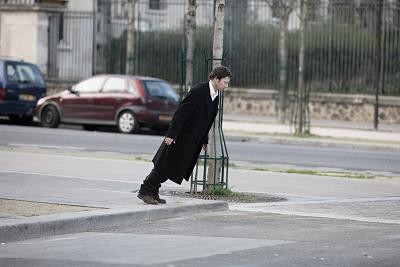 The presence of a screen legend like Deneuve and the rising star of Amalric (who will be seen later this year as the new Bond villain in Quantum of Solace) will make this a high profile French entry. (Screens: Friday 16th May)
Linha de Passe (Dir. Walter Salles and Daniela Thomas): The new film from the director of The Motorcycle Diaries is about four brothers from a poor family in Sao Paolo struggling to find a better life.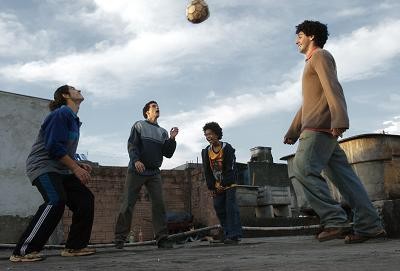 Although 2005's Dark Water was an unproductive attempt to bring his sensibility to a Hollywood film, Salles is always a director worth looking out for and this looks like a return to what he does best. (Screens: Saturday 17th May)
Le Silence de Lorna (Lorna's Silence) (Dir. Luc Dardenne and Jean-Pierre Dardenne): The new film from the Belgian brothers is about a young Albanian woman living in Belgium who becomes an accomplice to a local mobster's plan.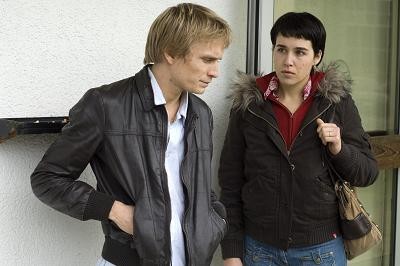 The Belgian duo have achieved the remarkable feat of winning the Palme d'Or twice (with Rosetta in 1999 and L'Enfant in 2005) so all eyes will be on whether this can match the heights of those films. (Screens: Monday 19th May)
Two Lovers (Dir. James Gray): Set in Brooklyn, this is a romantic drama about a bachelor (Joaquin Phoenix) who is torn between two women (Gwyneth Paltrow and Vinessa Shaw).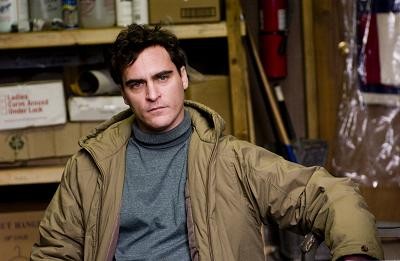 Director James Gray is something of a favourite with Cannes, as he was here in competition just last year with We Own the Night. The star power of Phoenix, Paltrow and Isabella Rossellini should ensure interest in this one. (Screens: Monday 19th May)
Changeling (Dir: Clint Eastwood): The new film from Clint Eastwood is set in LA in 1928 and stars Angelina Jolie as a woman whose young son goes missing. When the child is found months later, she suspects it might not be him.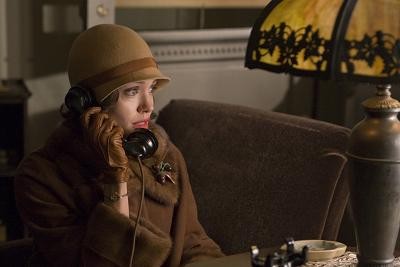 If Clint can deliver the goods you would have to say this is a hot favourite to snag the Palme d'Or – the veteran actor/director has long been a favourite at the festival (with films like Pale Rider, White Hunter Black Heart and Mystic River all playing in official competition) but has never won the big prize. The star power of Jolie in the lead role will also ensure huge press interest. (Screens: Tuesday 20th May)
Che (The Argentine / Guerrilla) (Dir: Steven Soderbergh): Possibly the most anticipated and ambitious film due to be shown at Cannes this year, director Steven Soderbergh will screen his two films about Che Guevera (played by Benicio del Toro) back-to-back.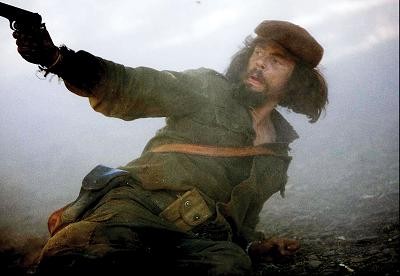 The first one is called The Argentine and will focus on the Cuban revolution, as Fidel Castro, Guevara  and other revolutionaries topple the dictatorship of Fulgencio Batista. The second film is called Guerrilla and focuses on the years after the Cuban revolution with Che's trip to the UN in 1964, until his death in the Bolivian mountains in 1967. (Screens: Weds 21st May)
Adoration (Dir. Atom Egoyan): The new film from Canadian director Atom Egoyan is about a young man obsessed with the idea that he is the spawn of two historical figures.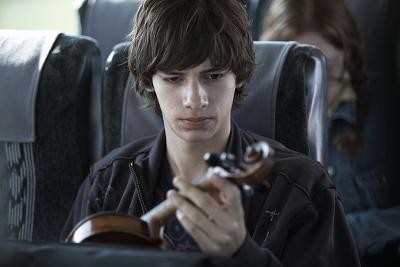 It stars Devon Bostick, Rachel Blanchard and Scott Speedman. (Screens: Thursday 22nd May)
Synechdoche, New York (Dir. Charlie Kaufman): Another one of the most hotly anticipated films of the festival, this sees screenwriter Charlie Kaufman make his directorial debut.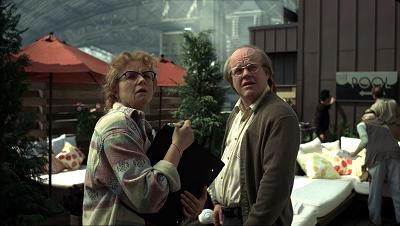 It stars Philip Seymour Hoffman as a theatre director in Schenectady, New York who has to cope with his wife leaving him and a mysterious illness. Worried about his life, he moves his theater company to a warehouse where he attempts to create a life-size replica of New York as part of his new play. Catherine Keener, Michelle Williams, Samantha Morton and Hope Davis co-star. (Screens: Friday 23rd May)
Palermo Shooting (Dir. Wim Wenders): The German veteran who won Best Director at Cannes in 1987 with Wings of Desire, returns with a new film about a German photographer (played by Campino) who comes to Palermo because he needs to escape his past.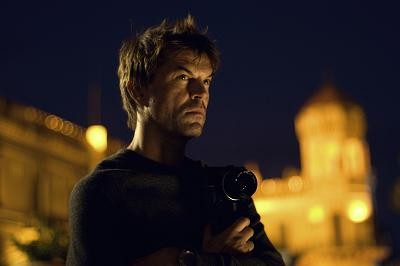 Although Wenders' output has been a little inconsistent of late (Don't Come Knocking, which screened at the festival in 2005, was a huge disappointent) some will be keen to see if the magic of his earlier work can return. (Screens: Saturday 24th May)
The other films screening in competition are:
The jury at Cannes this year features:
It is notoriously hard to predict who will win the big prize but the major contenders would appear to be Blindness, Changeling, Che, Lorna's Silence and Synechdoche, New York.
If you are at the festival or have any thoughts then do leave a comment below.
> Official site for the Cannes Film Festival and the full list of films competing in the official selection
> Our guide to the history and significance of the festival from last year
> See a past list of Palme d'Or winners at Wikipedia