The film version of Sex and the City had it's world premiere in London earlier this evening.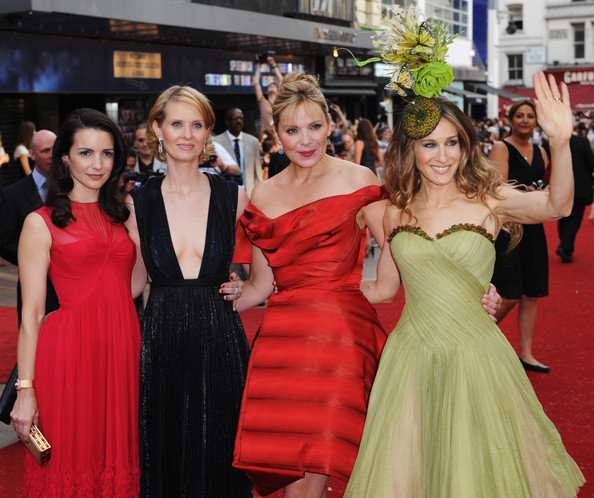 Stars Sarah Jessica Parker, Kim Catrall, Cynthia Nixon and Kristin Davis were in Leicester Square to promote the film.
Some people have been asking why the first premiere was in London, rather than the more obvious choice of New York. New Line, the studio behind the film, have said the decision was taken simply to maximise the movie's 'global appeal'.
With foreign box office now as important as domestic grosses, it could be that they want to give the film a foreign marketing push first. This was partly the reason a film like Spider-Man 3 had it's world premiere in Tokyo last year.
Another factor could be that because New Line sell off distribution rights to foreign exhibitors (in the UK, it is being released by Entertainment Films) and they get a say in when to stage the premiere.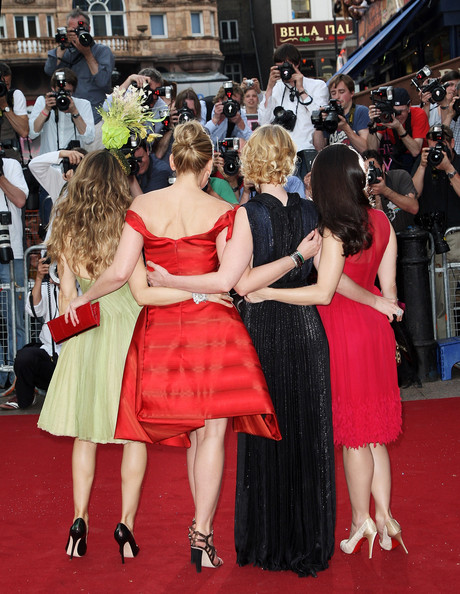 Details about the film are still a little sketchy but if you don't mind a couple of spoilers then the Wikipedia entry for the film suggests a few plot points from the official trailer.
Here is a short behind the scenes featurette about the film:
> Official blog for Sex and the City
> IMDb entry for the film
> BBC News report on the premiere
Sex and the City opens in the UK on Wednesday 28th May and in the US on Friday 30th May
[Photo by Gareth Cattermole/Getty Images Europe]