The first photos of Green Zone have surfaced over at The Bad and Ugly.
Matt Damon was pictured on set in Central London.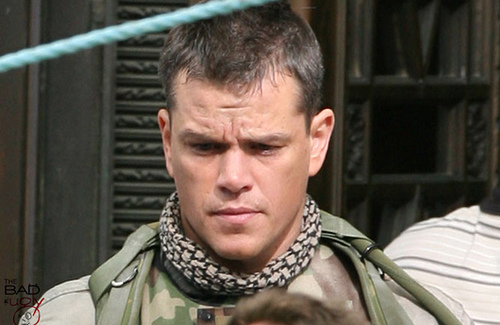 Directed by Paul Greengrass, it is based on the 2006 book Imperial Life in the Emerald City by journalist Rajiv Chandrasekaran.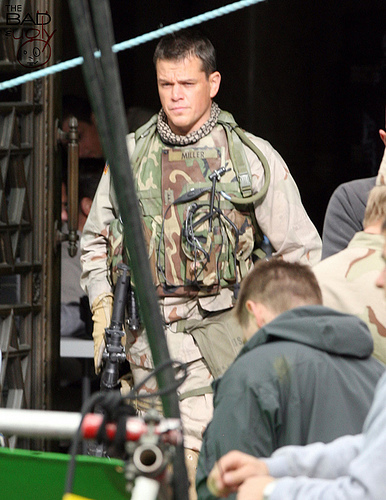 Here is a breakdown of the cast, courtesy of Wikipedia: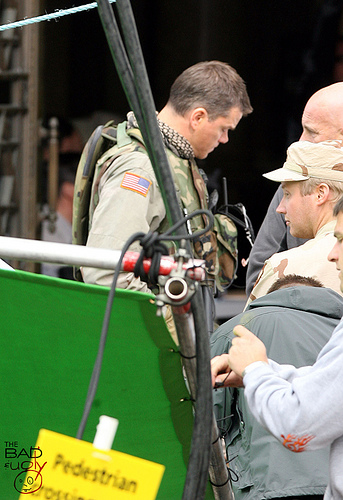 Apparently Paul Greengrass was at the Emirates Stadium last night to see Arsenal draw 1-1 with Liverpool in the Champions League.
He's a Crystal Palace fan so I wonder who he wanted to win?
UPDATE 04/03/08: Some more photos have surfaced on Flickr. It looks like they are filming at Freemasons' Hall in London. I guess it is doubling for a building inside the Green Zone?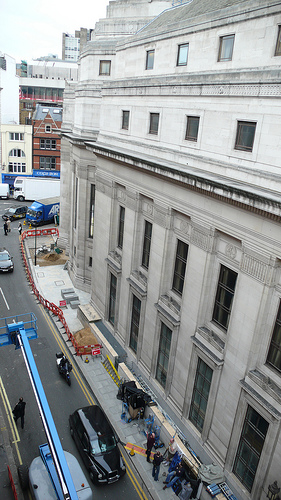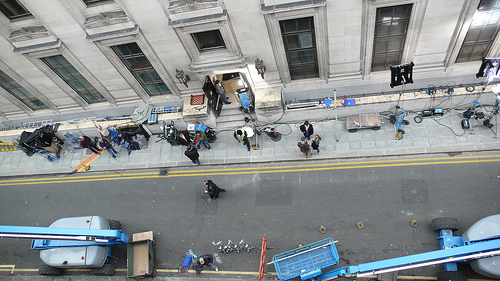 (Photos via Matt Dell)
Someone has also posted a video on YouTube:
> Green Zone at the IMDb
> Original post at The Bad and Ugly
> Guardian interview with Paul Greengrass last year