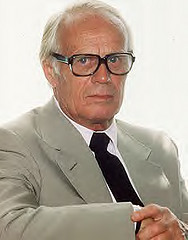 Actor Richard Widmark has passed away at the age of 93.
BBC News report:
Hollywood star Richard Widmark has died at the age of 93 after a long illness, his wife has announced.

The prolific actor, who often portrayed killers and gunslingers, made a memorable big-screen debut in 1947 as a giggling psychopath in Kiss of Death.

He went on to star in such 50s classics as Night and the City, Pickup on South Street and the western Broken Lance.

The craggy-faced actor died at his home in Connecticut on Monday, according to his wife Susan Blanchard.

His last film role came in the 1991 thriller True Colors, although he made occasional appearances afterwards in TV documentaries.
Although not a huge star, he was memorable in Kiss of Death, Panic in the Streets and Night and the City.
In the 1960s perhaps his most notable role was in Judgment at Nuremberg, whilst in the 1970s he was effective as the villian in Coma.
> Richard Widmark at the IMDb
> BBC News obituary