Checking through my site stats today, I was wondering why a post I did back in October on Lust, Caution screening at the London Film Festival was getting an unusual amount of traffic via Google Images.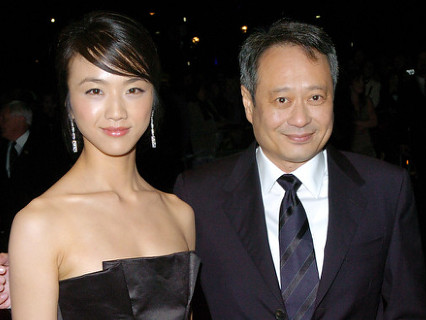 It turns out that Chinese authorities have become very upset with Ang Lee's film and lead actress Tang Wei, even going as far ordering a media blackout because of what her character does in the film.
Jane Macartney of The Times reports from Beijing (note that if you haven't seen the film, there is a key spoiler in the article below) :
China's newest film star, who shot to fame in the director Ang Lee's sexually explicit spy thriller Lust, Caution, has been blacklisted by Beijing authorities.

Television stations in Beijing and Shanghai were told to stop reporting on the actress Tang Wei, 28, and to pull any advertisements featuring her. The move followed an internal purge of officials associated with the film.

The ban on Tang, which has not been announced officially, was ordered in part because of the sex scenes but in the main because the movie has been deemed to glorify unpatriotic behaviour, Chinese sources said.

Tang plays a student activist who seduces a Chinese intelligence official collaborating with the occupying Japanese forces during the Second World War in Shanghai. Instead of setting up her lover for assassination, Tang's character gives away the plot, allowing him to escape.

The State Administration of Radio Film and Television (SARFT) sent a memo to all television stations and print media last Thursday ordering a halt to broadcasts of a new advertisement in which Tang promotes Pond's brand skincare products.

Her deal was reported to be worth six million yuan (£450,000) for the doe-eyed young actress plucked from obscurity by Lee to star in the film.
Given the large number of pirated DVDs in China, don't they realise that this will only increase interest in the film?
Or is their idea to punish the filmmakers financially by tacitly encouraging bootleggers of the film?
> The Times article in full
> Find out more about Tang Wei at Wikipedia
> Lust, Caution at the IMDb and reviews of the film at Metacritic