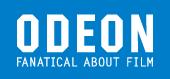 For some reason Rambo won't be showing at Odeon cinemas in the UK due to a dispute between the distributor (Sony Pictures UK) and the chain.
Variety report:
Odeon, the U.K.'s biggest exhib chain, will not show Sony's new release "Rambo" at its theaters this weekend, citing undisclosed "commercial reasons."

News has sent shockwaves around the local industry as "Rambo" is the frame's most significant new release in the U.K. News has also enraged online Sylvester Stallone fans, especially those who live in rural areas where their only local cinema is an Odeon.

Decision by Odeon not to play the testosterone-fuelled pic will likely see its opening U.K. B.O. haul dented considerably even though Sony has spent much of this week scrambling to get other chains, including other market leaders Vue and Cineworld, to pump up their "Rambo" showings.
Odeon have released a statement on why they won't show it:
"Owing to commercial reasons, Odeon has made the decision not to screen the film Rambo across its cinemas in the UK.

As the UK's largest cinema chain, Odeon offers its guests a wide range of film genres to appeal to many different audiences.

As such the decision not to screen Rambo will free up screens to show alternative popular new films such as Jumper, Be Kind Rewind and Juno. We are unable to comment further on this issue."
The Times have quoted Phil Clapp, the chief executive of the Cinema Exhibitors' Association, as saying:
"Odeon haven't pulled the film, they have refused to show it. It's very rare for this to happen with a film of this profile. I understand that Odeon were not happy with the terms the distributors were asking."
Variety speculate that the reason was financial and quote a rival cinema chain on the affair:
An exhib source told Variety that Odeon's decision to pull "Rambo" must be "over a disagreement over the terms. But to us, the film rentals rate seems reasonable enough for a release such as 'Rambo.' "

"There has to be a time when neither player steps down. Both companies have their budgets and both are playing the game," commented Andrew Turner, Cineworld director of film booking, adding that "I can't remember the last time this happened in the multiplex era."
It all seems a bit strange and I can't recall a similar situation in recent memory.
That said Rambo is still likely to claim the Number 1 or 2 spot at the UK box office this weekend.
> Variety on the story
> Check out which cinemas are showing Rambo at Google Movies