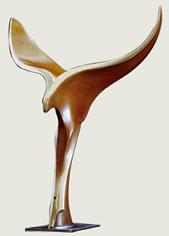 The three film winners for this year's Writer's Guild Awards have been announced:
ORIGINAL SCREENPLAY
Juno – Written by Diablo Cody (Fox Searchlight)
ADAPTED SCREENPLAY
No Country For Old Men – Screenplay by Ethan Coen & Joel Coen, Based on the Novel by Cormac McCarthy (Miramax)
DOCUMENTARY SCREENPLAY
Taxi To The Dark Side – Written by Alex Gibney (THINKFilm)
For the complete list of all the TV winners check out this list at Variety.
Because of the strike there was no official ceremony in LA, although there was a 'scaled back' event in New York. Perhaps more importantly, it looks like the strike could be over very soon.
Last night WGA members met with their guild leaders at the Shrine Auditorium in LA and heard details of a tentative agreement to end the three-month strike that has crippled production in Hollywood.
> Variety report on the winners
> Official site for the WGA Awards with the full list of nominees