The viral site for The Dark Knight ("Why So Serious") has posted a black celluloid ribbon as a trubute to the late Heath Ledger.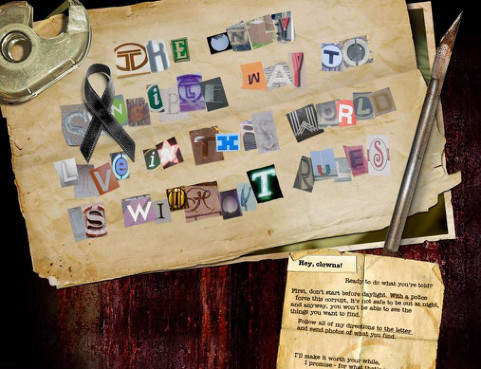 He will be seen as The Joker in the Batman sequel which is out this summer and the official site for the film also has a tribute page.
UPDATE: Director Christopher Nolan has written a tribute to Ledger at Newsweek about working with him on The Dark Knight.
> Find out more about The Dark Night at Wikipedia
> Film School Rejects on the Why So Serious viral campaign