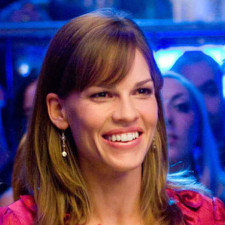 In recent years Hilary Swank has won two Oscars for her work in Boys Don't Cry (1999) and Million Dollar Baby (2004), as well as appearing in films such as Insomnia (2002) and Freedom Writers (2007).
Her latest film is P.S. I Love You, an adaptation of Cecilia Ahern's novel about a woman who has to deal with the death of her husband (Gerard Butler).
She discovers that he has left her a series of letters to read after he is gone that help her come to terms with his death and her life.
We spoke about the film, the whole business of the awards season and working with Gerard Butler.
Listen to the interview here:
[audio:http://www.filmdetail.com/podcast/get.php?fla=podcast-2008-01-04-93502.mp3]
To download this as a podcast via iTunes just click the image below:


P.S. I Love is out now at UK cinemas
> Download this interview as an MP3 file
> Check out Hilary Swank at the IMDb
> Official website for P.S. I Love You
> Get local showtimes for your area via Google Movies