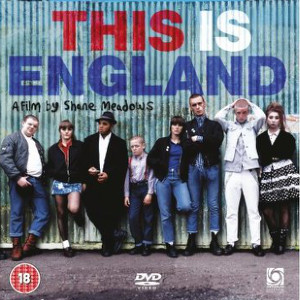 This is England is one of the best films to come out this year and is out on DVD this week.
Directed by Shane Meadows it is a coming of age story in early 80s Britain about a young boy named Shaun who finds new friends in a skinhead gang.
But when the gang is taken over by a far right member named Combo (Stephen Graham) he soon learns some harsh lessons about life.
Brilliantly observed and acted, it is a raw and moving depiction of the joys and pains of growing up in the early 80s.
I recently spoke to three of the actors in the film: Thomas Turgoose (who plays Shaun); Andrew Shim (who plays Milky) and Vicky McClure (who plays Lol).
Listen to the interview here:
[audio:http://filmdetail.receptionmedia.com/This_is_England_Interview_Special.mp3]
To subscribe to the Interview Podcast via iTunes just click the image below:
This is England is out now on DVD from Optimum

> Download the interview as an MP3 file
> Buy This is England on DVD from Amazon
> IMDb entry for This is England
> Check out reviews for This is England at Metacritic
> Check out the official Shane Meadows site