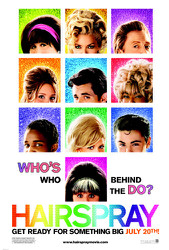 Hairspray began life as a film in 1988 and became a cult hit. Written and directed by d the story of a 'pleasantly plump' teenager named Tracy Turnblad (Ricki Lake) who dreams of appearing on a local TV show where every one dances.
It was adapted for the stage in 2002, becoming a huge success on Broadway, winning several Tony awards.
The new movie version is based on the Broadway show and stars a raft of new and established stars including Nikki Blonsky, John Travolta, Christopher Walken, Michelle Pfeiffer, Amanda Bynes, James Marsden, Queen Latifah, Zac Efron, Elijah Kelley and Allison Janney.
I recently spoke to four of the actors in the film and discussed their roles and other aspects of the 2007 Hairspray.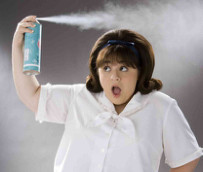 Nikki Blonsky plays Tracy Turnblad, the Baltimore teenager at the heart of the story.
Her dream is to appear on The Corny Collins Show (based on Baltimore's real Buddy Deane Show), the hippest dance party on TV.
I spoke with Nikki about how she got the part and the different aspects of the story that have made it so popular.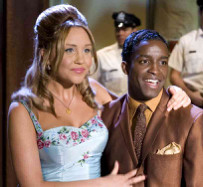 Amanda Bynes plays Penny Pingleton, Tracy's best friend who is also obsessed with the dance show they both love.
Elijah Kelley plays Seaweed J. Stubbs, the man Penny falls for and they form a couple whose relationship defies the racial barriers and segregation of early 60s America.
I spoke with Amanda and Elijah about their roles, the deeper themes of the story and what Christopher Walken would say to them as he got on set each day.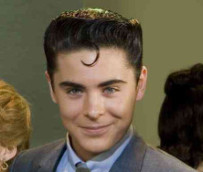 Zac Efron plays Link Larkin – the cool kid on the Corny Collins Show.
Zach came to prominence as Troy Bolton in Disney Channel's original movie High School Musical, which became a ratings phenomenon and also launched the double platinum original soundtrack.
We spoke about his new role and the way musicals work on film.
Listen to the interviews here:
[audio:http://www.filmdetail.com/podcast/get.php?fla=podcast-2007-07-20-89107.MP3]
To subscribe to the Interview Podcast via iTunes just click the image below:
Hairspray is out at UK and US cinemas from today

> Get local showtimes for the film via Google Movies
> Download the interview podcast as an MP3 file
> Find out more about Hairspray at the IMDb
> Official site for the Hairspray movie