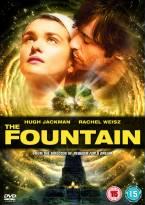 The Fountain is an ambitious sci-fi from director Darren Aronofsky set amidst three different time periods in the past, present and future.
Hugh Jackman and Rachel Weisz star in multiple roles across time periods stretching from the 16th to the 26th century. It split audiences when it opened at cinemas a few months ago.
Flawed but ambitious, it is still worth a look and the score by Clint Mansell is excellent.
> Buy The Fountain on DVD from Amazon UK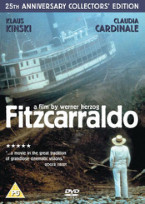 Fitzcarraldo is the classic 1982 film starring Klaus Kinski as a rubber baron who goes to extreme lengths to bring opera to the Peruvian jungle.
Directed by Werner Herzog, this 25 anniversary edition has the documentary 'Burden of Dreams' which details the extraordinary production which involved hauling a huge boat over a mountain.
Kinski and Herzog are two of the most interesting actor-director partnerships in the history of cinema. They collaborated on several films but this is one of the finest.
> Buy Fitzcarraldo on DVD from Amazon UK
Listen to the podcast here:
[audio:http://www.filmdetail.com/podcast/get.php?fla=podcast-2007-05-28-26060.mp3]
> Subscribe to our Review Podcast via iTunes
> Download this podcast as an MP3 file (just right click, save as and rename the file)
> Check out this week's releases at Amazon UK