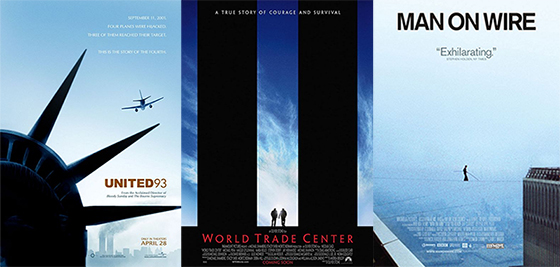 Since the events of September 11th 2001, several films have come out about the events of that day.
I've had the opportunity over the last few years to interview people directly connected with what happened and some key films related to it.
The first major release to deal specifically with 9/11 was United 93 (2006), which dramatised the events surrounding United Airlines Flight 93, after it was hijacked during the attacks.
That year I spoke with Ben Sliney, the FAA national operations manager – the man responsible for grounding all air traffic that day – who director Paul Greengrass hired in an advisory capacity before letting him play himself in the movie.
Later that summer I also spoke with Will Jimeno, the Port Authority Police officer who survived the World Trade Center attack and was buried under the rubble for a total of 13 hours, along with fellow officer John McLoughlin.
Their story was the basis for Oliver Stone's World Trade Center (2006), which starred Nicolas Cage as McLoughlin and Michael Pena as Jimeno, and we spoke about the day, his long rehabilitation process and the movie.
Two years later James Marsh directed the documentary Man on Wire (2008) about Frenchman Philippe Petit, who conducted an illegal wire walk between the Twin Towers in August 1974.
I spoke with Philippe about his extraordinary act and the subsequent film, which went on to win the Oscar for Best Documentary.
You can listen to the interviews here:
[audio:http://filmdetail.receptionmedia.com/September_11th_Interviews_Ben_Sliney_Will_Jimeno_and_Philippe_Petit.mp3]
You can also download our interview podcast via iTunes by clicking here.
Music Credits: 'Dedication' by John Powell from United 93; 'Jimeno Sees Jesus' and 'Alison at the Spotlight' from World Trade Center by Craig Armstrong; 'Fish Beach' by Michael Nyman from Drowning by Numbers; 'Gymnopedie No. 1' by Anne Queffélec and composed by Erik Satie
> Download this interview as an MP3 file
> Find out more about the September 11th attacks at Wikipedia