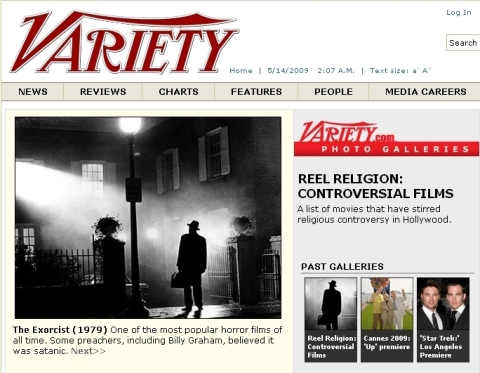 Industry bible Variety has a new feature on films that have caused religious controversy.
But why are they listing The Exorcist as a 1979 film? 
General knowledge or even a quick IMDb check shows that it came out in 1973. 
Has someone been possessed over at their offices on Wilshire Blvd? 
Or perhaps their fact checking is no longer boffo since Peter Bart ankled upstairs?
Speaking of the classic horror film, there is now some unlikely merchandise available: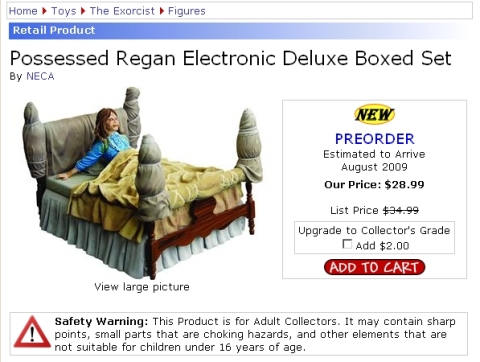 It can be bought here.
> The Exorcist at IMDb
> More on the book at Wikipedia 
> Official Warner Bros site for the film