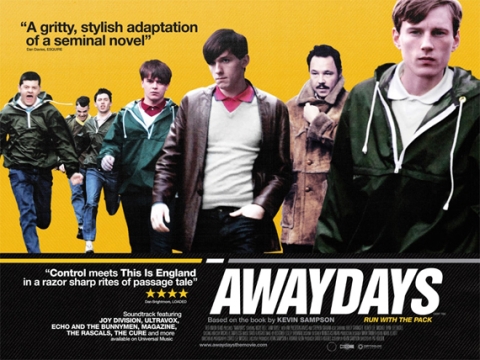 Kevin Sampson is a British writer best known for his novels Awaydays (1998) and Powder (1999).
Awaydays is now a film and the story, based on his Merseyside football-following youth, explores the relationship between two teenagers (Nicky Bell and Liam Boyle) in the late 1970s.
I recently spoke with Kevin in London about the film and you can listen to the interview here:
[audio:http://filmdetail.receptionmedia.com/Kevin_Sampson_on_Awaydays.mp3]
You can download this interview as a podcast via iTunes by clicking here.
Awaydays is out now at selected UK cinemas
> Download this interview as an MP3 file
> Awaydays at the IMDb
> Official site
> Get local showtimes via Google Movies