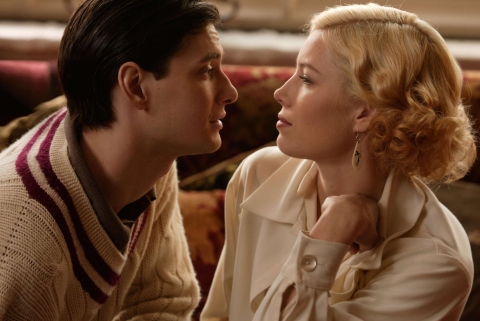 Easy Virtue is a comedy based on Noel Coward's play of the same name.
The story is about a glamorous American widow (Jessica Biel) who marries a young Englishman (Ben Barnes) in the South of France before going home to England to meet his parents (played by Colin Firth and Kristin Scott Thomas).
It was previously made as a silent film by Alfred Hitchcock in 1928 but this version is directed by Stephan Elliott.
I spoke with Ben Barnes and Jessica Biel about the  film just after it had played at the London Film Festival last October and you can listen to the interview here:
[audio:http://filmdetail.receptionmedia.com/Ben_Barnes_and_Jessica_Biel_on_Easy_Virtue.mp3]
You can download this interview as a podcast via iTunes by clicking here.
Easy Virtue is out now on DVD in the UK and opens in selected US cinemas on Friday 22nd May
* Check out our interview with Colin Firth and director Stephan Elliot about the film *
> Download this interview as an MP3 file
> Easy Virtue at the IMDb
> Buy Easy Virtue on DVD at Amazon UK
> Find out more about Ben Barnes and Jessica Biel at Wikipedia
> Get local showtimes via Google Movies