TimeTube is a very cool mashup of YouTube and the interactive timeline site Dipity.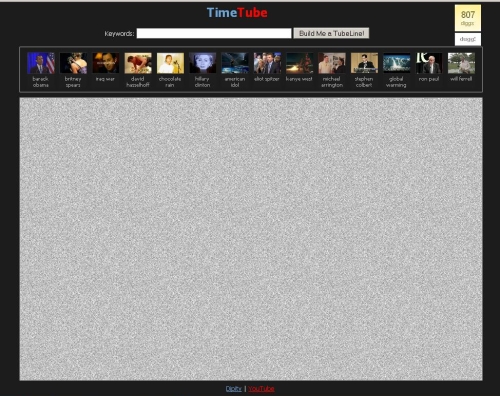 This means that if you do a keyword search it will bring up relevant YouTube videos in an interactive timeline.
So, for example, if we wanted to to a TimeTube search on Steven Spielberg, type in the keywords 'Steven Spielberg' and then watch it build up a timeline of videos related to the director: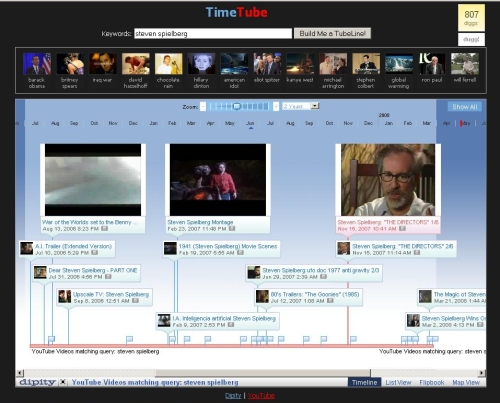 Then select the relevant video you want from the timeline, such as this BBC interview Spielberg did with Jeremy Isaacs around the UK release of Schindler's List in 1994: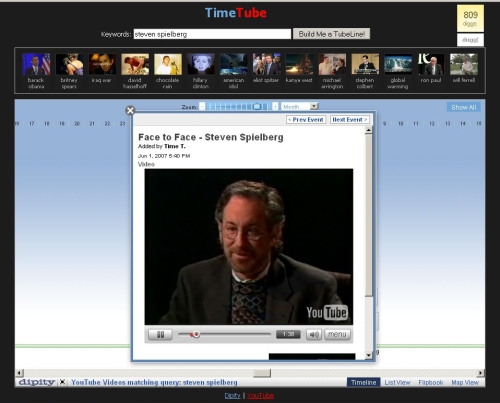 Then you can watch the video:
You can also check out parts two, three, four and five of the interview.
> Check out more video timelines at TimeTube
> Steven Spielberg at the IMDb