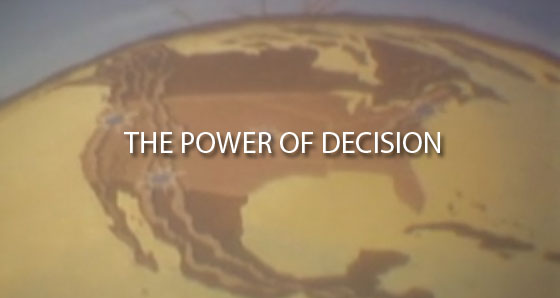 A recently released film from the late 1950s demonstrates the possible outcome of a Cold War nuclear strike.
The U.S. Air Force produced it during 1956-1957 at the request of S.A.C. (Strategic Air Command) and it was presuambly intended as a training film to prepare troops for a Doomsday scenario.
Unseen for years, it was only recently made public by the National Security Archive and is from a DVD supplied by the U.S. National Archives' motion picture unit.
A grim but fascinating document of the Cold War, it feels like the kind of film Stanley Kubrick would have wanted to see in his research for Dr Strangelove (1964).
It says a lot about the era when the death of 60,000,000 citizens is described as a 'success'.
You can view the complete film here.
> More about the Cold War at Wikipedia
> Download or watch the film at the Internet Archive
> The National Security Archive
> Read the Air Force Descriptive Index Card