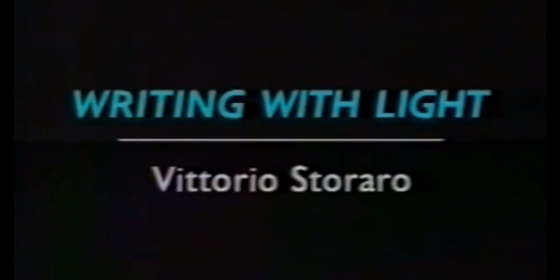 A 1992 documentary about cinematographer Vittorio Storaro provides a fascinating insight into his working life.
Best known for his work with Bernardo Bertolucci, Francis Ford Coppola and Warren Beatty, he is one of the greatest of his era.
This 55 minute programme features interviews with the man himself and his collaborators, interspersed with footage of him working on several films.
Amongst other things it features him talking about:
The qualities of magic hour
His Oscar wins
The Conformist (1970)
Apocalypse Now (1979)
His theory of colour
One from the Heart (1982)
Dick Tracy (1990)
The Sheltering Sky (1990)
His use of hi-def video in 1983
Imago Urbis (1992)
> Official website
> Vittorio Storaro at the IMDb
> More posts on cinematography