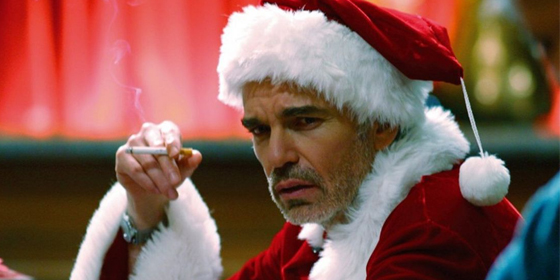 Back in 2004 I spoke with Billy Bob Thornton about his role in Terry Zwigoff's comedy Bad Santa (2003).
The film was produced by the Coen brothers and Thornton played the title character with Tony Cox playing his partner in crime.
It was a year after the US release and the film has since gone on to become something of a cult favourite as an alternative to traditional Christmas movies like It's a Wonderful Life or Miracle on 34th Street.
For some reason, this interview never aired on radio back in 2004 but you can now listen to it here:
[audio:http://filmdetail.receptionmedia.com/Billy_Bob_Bob_Thornton_on_Bad_Santa.mp3]
You can also download this interview as a podcast via iTunes by clicking here.
> Download this interview as an MP3 file
> Buy Bad Santa on DVD or Blu-ray from Amazon UK