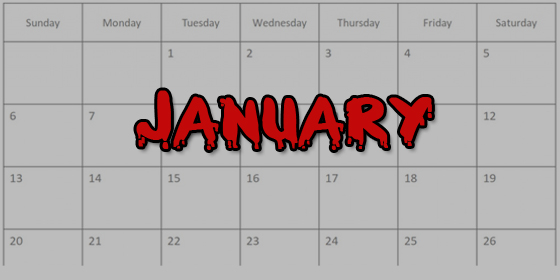 For US and UK audiences, January mostly represents a barren month where studios dump their bad films as the awards season heats up.
It can also be a strange time at the multiplex, as distributors of Oscar and BAFTA front-runners (which this year include Lincoln, Life of Pi and Zero Dark Thirty) seek to get a publicity boost from the nominations.
Meanwhile, a film like Texas Chainsaw 3D is showing in the screen next door.
I always feel like I'm playing catchup given the end-of-year rush to get the contenders out to voters.
On the more commercial side, it is also a salutary reminder that life is too short to waste on bad films (unless there is an interesting angle) and how quickly the hoopla surrounding Best Picture fades into the ether.
At the end of every year I try to watch as many as possible in order to compile an end-of-the-year list, but for various reasons that didn't happen in 2012 – a shame since this is probably the most interesting set of Oscar nominations in years.
However, I've now seen most of the awards season heavy hitters and nearly completed my annual list of the best DVD and Blu-ray discs, both of which will be posted soon.