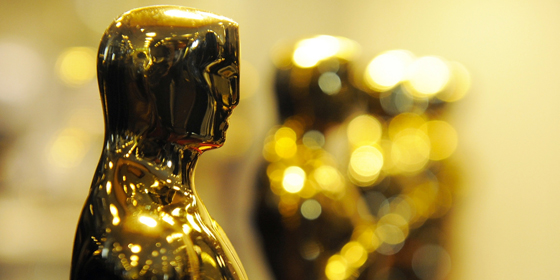 NOMINEES
This award is given to the writer(s) of a screenplay adapted from another source, which often means a novel, play, short story, or piece of journalism.
Of the two screenplay categories this is the oldest, with the first winner in 1927 being Benjamin Glazer for adapting Austin Strong's play Seventh Heaven for the screen.
Traditionally movies have always been an adapted art form (i.e. based on another source) so it was not until  1940 that a separate writing award was created for Best Story, then in 1957 those two categories were combined to reward the screenplay.
THE DESCENDANTS
HUGO
THE IDES OF MARCH
MONEYBALL
TINKER TAILOR SOLDIER SPY
> Official Oscar site
> Explore previous winners of Best Adapted Screenplay at Wikipedia