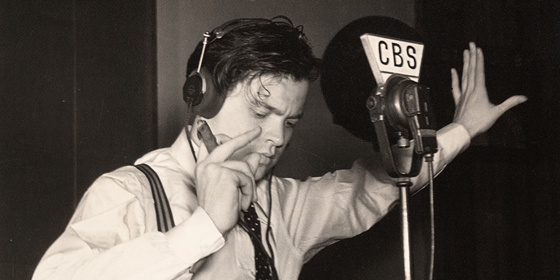 Audio of Orson Welles performing Shakespeare on the radio between 1936 and 1946 has surfaced online.
Before he went on to make Citizen Kane (1941), Welles made a name for himself on radio with various broadcasts, including his infamous version of War of the Worlds in 1938.
Now thanks to the Internet Archive, have a listen to or download Welles perform in Hamlet, Twelfth Night, Julius Caesar, The Merchant of Venice, Macbeth, Henry V, Romeo and Juliet, Richard III, Richard II and King Lear.
You can download them as MP3 files by clicking on the links below:
You can also listen to his 1 hour version of Dracula by clicking here.