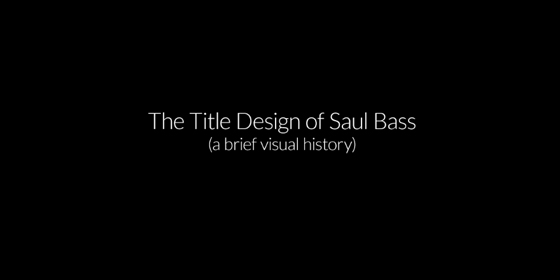 Saul Bass is the graphic designer who created the opening titles and posters to some of the greatest films ever made.
During his illustrious 40-year career Bass worked for some of Hollywood's greatest directors, including Alfred Hitchcock, Otto Preminger, Billy Wilder, Stanley Kubrick and Martin Scorsese.
This recent visual history was assembled by Ian Albinson of Art of the Title to coincide with the new book "Saul Bass: A Life in Film & Design" by Jennifer Bass and Pat Kirkham.
The book is available on Amazon US and the music is "Fonkmaster's Interlude" by Greg Fonkmaster B.
> More on Saul Bass at Wikipedia
> Art of the Title & Twitter & Facebook
> A Brief History of Title Design
> Art of the Title