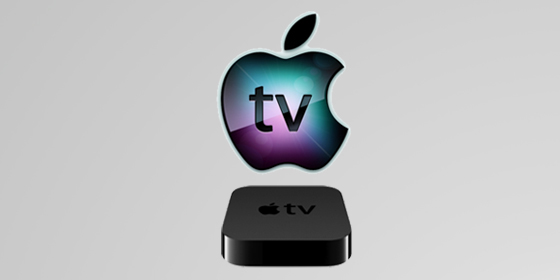 Could this be the year of a magic box that simplifies the home entertainment experience?
This week saw the annual Consumer Electronics Show in Las Vegas where numerous companies display their wares and issue a blizzard of press releases in the hope of creating awareness for their products.
But there is a missing piece of technology that looms large over this year's CES, mainly because it hasn't been released yet.
What if a company could unify the TV and Internet experience for the average user?
THE CURRENT LANDSCAPE
Over the past few years the rate of technological change for the consumer has been dizzying.
Not only has there been the introduction of high-definition television but there has also been an explosion in more powerful mobile devices and applications.
However, despite the ability to time-shift and view sharper images the fundamental experience of sitting down in front of your TV and watching a film or show hasn't actually changed that much.
You still have to juggle at least two remotes, navigate a tricky user interface and occasionally experience your box freezing as it struggles to absorb all the digital information hurled at it.
It can be hard to generalise, but let's start from the proposition that the vast majority will some form of digital widescreen TV.
If you don't, then it will be hard to watch anything in the UK from April as that's when they finally switch off the analogue signal.
Then let us assume most people have some form of digital TV – be it a basic Freeview setup (one off payment for a box or PVR) or premium services like Sky (satellite), Virgin (cable) or BT (digital phone line).
Nearly all of these services have some kind of recording or on-demand capability which allows you to time shift your viewing.
FRAGMENTATION
But if you think the current landscape is by any means straightforward, then you should think again.
The acid test is to go to your main TV and describe the services attached to it.
When you have finished, then compare it with family or friends and you'll not only be swapping tales of multiple remote controls and horrible user interfaces but you'll find it hard to keep track of what everyone's setup is.
The Economist recently quoted a Forrester Research report which found that:
…many people didn't fully understand the devices they had bought, and only a few had recommended them to their friends
But this confusion only reflects the comparative pace of change in recent years.
Most people just want something to watch, be it regular shows, sporting events or a movie.
INTERACTIVITY
An added factor over the last decade is the whole business of the Internet coming into our living rooms and merging with our televisions.
This process has been gradual starting with red-button services in the late 1990s and really picking up steam in recent times with services like BBC iPlayer available online and via web-connected TVs.
As it stands, various TV manufacturers such as LG, Samsung and Sony have all tried to offer a TV that can blend the world of broadcast and the web.
So far, they haven't really got there yet.
Partly because it is early days for truly web enabled TVs but it part of it is also down to modern remotes and user interfaces being designed for another era.
Have you ever tried to access YouTube on an LG TV? It is like learning how to type text messages in the late 1990s.
I'm betting that the same is true to a greater or lesser degree for other TVs and services.
Over the last decade a generation of TV viewers has got increasingly used to the web and since 2007 web enabled smartphones.
This brings us to the one company that could truly unite television and the web.
ENTER APPLE
Over the last decade Apple revolutionised the music industry by creating the iPod and have started to make inroads on the laptop market with the iPad.
In Walter Isaacson's recent biography of Steve Jobs there is this revealing passage:
…he very much wanted to do for television sets what he had done for computers, music players, and phones: make them simple and elegant. "I'd like to create an integrated television set that is completely easy to use" he told me. "It would be seamlessly synced with all of your devices and with iCloud." No longer would users have to fiddle with complex remotes for DVD players and cable channels. "It will have the simplest user interface you could imagine. I finally cracked it."
Since 2006 Apple have regarded their current TV efforts as basically an extension of iTunes, with digital downloads of TV shows and movies.
But broadcast TV has proved a much harder proposition.
In June 2010 Jobs gave what was to be his last in-depth interview at the D8 conference.
Right at the end of the session he was asked a fascinating question about reshaping the 'traditional interface of television'.
Jobs replied:
The problem with innovation in the TV industry is the go-to-market strategy. The TV industry has a subsidized model that gives everyone a set top box for free. So no one wants to buy a box. Ask TiVo, ask Roku, ask us… ask Google in a few months. The television industry fundamentally has a subsidized business model that gives everyone a set-top box, and that pretty much undermines innovation in the sector.
Then came the key bit:
The only way this is going to change is if you start from scratch, tear up the box, redesign and get it to the consumer in a way that they want to buy it. But right now, there's no way to do that….The TV is going to lose until there's a viable go-to-market strategy. That's the fundamental problem with the industry. It's not a problem with the technology, it's a problem with the go-to-market strategy….I'm sure smarter people than us will figure this out, but that's why we say Apple TV is a hobby.
This was a classic Jobs tactic of stating facts and whilst hinting at the future.
Five years previously at the D3 conference in 2005 he talked about the difficulty of getting video displays on iPods just months before Apple unveiled a (yes, you guessed it) video-enabled iPod in October of the year.
When asked at the same session about the possibility of an 'iPod phone' he laid out the challenges:
By January 2007 the iPhone was unveiled and effectively reshaped the mobile industry.
If you compare the challenges of Apple producing a phone in 2005 with that of making a TV in 2010 it is easy to feel a sense of deja vu.
Although a secretive company it does leak carefully selected morsels of information to favoured outlets (that was how one editor got in trouble tweeting from his iPad before the official launch).
In recent times the Wall Street Journal has become the place to watch for clues as to where Apple may be headed.
One article in December was of particular note:
Apple Inc. is moving forward with its assault on television, following up on the ambitions of its late co-founder, Steve Jobs. In recent weeks, Apple executives have discussed their vision for the future of TV with media executives at several large companies, according to people familiar with the matter. Apple is also working on its own television that relies on wireless streaming technology to access shows, movies and other content, according to people briefed on the project.

In the recent meetings with media companies, the Apple executives, including Senior Vice President Eddy Cue, have outlined new ways Apple's technology could recognize users across phones, tablets and TVs, people familiar with the talks said. In at least one meeting, Apple described future television technology that would respond to users' voices and movements, one of the people said. Such technology, which Apple indicated may take longer than some of its other ideas, might allow users to use their voices to search for a show or change channels.
This basically confirms what many technology writers had long suspected, but until Apple unveil a dedicated TV some fascinating questions remain.
What if they can truly turn apps into what are effectively TV channels?
What if iOS devices can become the remotes that don't suck and seamlessly integrate with the (future) Apple TV?
Part of Apple's original strategy for the iPod was to create a 'digital hub' around the home computer which Jobs revealed way back in 2001:
By making the computer the hub around which they built iPods, iPhones and iPads Apple tapped right into a huge market as the halo effect of these mobile devices drove Mac sales and vice versa.
This virtuous circle is precisely what has driven Apple's phenomenal growth over the last decade.
Although iTunes overtook Walmart as the world's largest music retailer in 2008 (itself an incredible feat), Apple really make money on the hardware, whilst the digital music and apps are kind of the key gateway drug.
Could a TV be the final part of an overall home hub strategy?
In fact, you could argue it is the last frontier in the home just waiting to be conquered.
Imagine getting rid of all those channels you don't ever watch and throwing away those clunky remotes.
iOS devices are effectively pre-built remotes and with Siri enabled voice commands it opens up a world of possibilities in the long term.
As for premium programming, the main drivers for pay television are movies and sport.
Apple already have plenty of films on the iTunes store and via apps like Netflix and Lovefilm.
When it comes to the major studios Disney have already put their chips firmly with iTunes, whilst their rivals (Sony, Fox, Warner Bros and Paramount) have signed up to UltraViolet, which is essentially a digital locker strategy.
Apple are rumoured to be working on a similar service for films, which will almost certainly involve iCloud.
Sports is potentially a much trickier area – and it is not clear whether Apple would want to even go there – but it could be a possibility if you extended the 'app as channel' model a bit further.
Imagine if the MLB, the NFL or even the Premier League wanted to make a deal with Apple for an exclusive deal to broadcast their games.
It would be a great way of driving sales of the new Apple TV.
The WSJ story highlights the difficult dilemmas traditional TV organisations face:
The pace of change puts media companies that make TV shows and program TV channels in a dilemma. On one hand, they hope that they can increase their profits by selling new services on new devices. But they are worried that a proliferation of new services could undermine the existing TV business, which brings in more than $150 billion a year in the U.S. in advertising and consumer spending on monthly TV subscriptions from cable, satellite and telecommunications companies.
Could 2012 see Apple provide the elusive magic box and disrupt the TV business like they did to the music industry?
> WSJ on Apple's TV plans
> CNET on the Apple TV
> More on Apple TV at Wikipedia