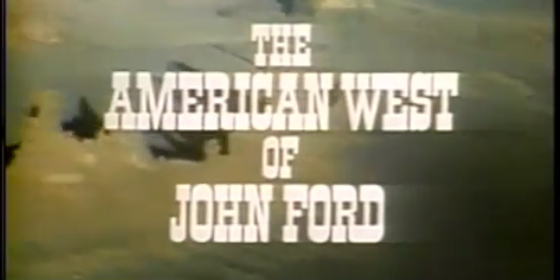 A 1971 documentary on the westerns of John Ford provides a fascinating insight into the director and his work.
Filled with clips from his work, it also contains interviews with colleagues such as John Wayne, Jimmy Stewart, Henry Fonda and Andy Devine.
It was filmed just two years before he died in 1973 and the tone is somewhat elegiac, as the Western was dying as a genre along with the old studio system.
I love the formal way in which Wayne, Stewart and Fonda address the camera and share stories with their old director (Wayne calls Ford "Pappy") along with expensive helicopter shots of the landscape he made famous.
Also note that it is screened in the 16:9 aspect ratio, which seems unusual for the TV of the time but was presumably so they could capture the widescreen images of his films.
> Find out more about John Ford at Wikipedia and MUBi
> Senses of Cinema essay on John Ford