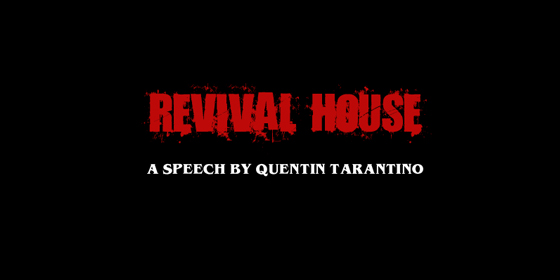 Back in February 2010, Quentin Tarantino spoke about the New Beverly Cinema, the revival house he owns in Los Angeles.
It was during a panel at the Santa Barbara international film festival and, in an age of increasingly on demand home entertainment, was such a passionate defence of the theatrical experience that I had to make the following video of it.
For people in Los Angeles between Dec 9th and Dec 16th, Edgar Wright be screening various films as part of his latest season 'Movies Edgar Has Never Seen'.
> New Beverly Cinema
> Connect with them on Facebook and Twitter
> The Wright Stuff III: 'Movies Edgar Has Never Seen' at the New Beverly