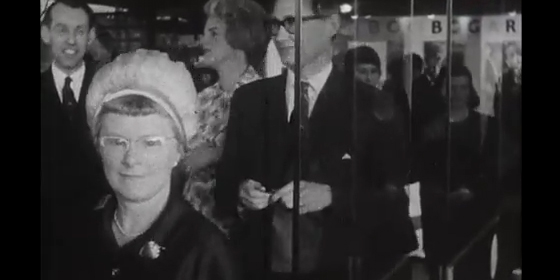 The BFI have released footage of what the National Film Theatre looked like in 1964.
This excerpt from the short 'South Bank' shows cinemagoers at the famous London venue.
Apparently it was "the latest Godard offering", which could mean Contempt (1963) or Band of Outsiders (1964).
But given that the NFT is a rep cinema, it could concievably be anything he did from Breathless (1959) onwards.
Can anyone confirm what film these people were watching?
> BFI Southbank
> BFI Films on YouTube
> More on the BFI at Wikipedia