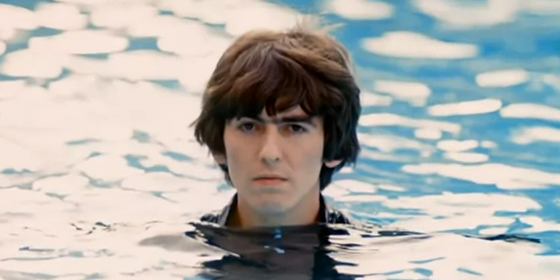 The new trailer for the new Martin Scorsese documentary about George Harrison is now online.
George Harrison: Living in the Material World features rare footage from Harrison's childhood, his time in The Beatles, his solo career and his unlikely career as a movie producer through Handmade Films.
The interviewees include Paul McCartney, Ringo Starr, Eric Clapton, Yoko Ono and Olivia and Dhani Harrison.
Like Scorsese's previous documentary about Bob Dylan – No Direction Home – this is split into two parts: the first section (94 mins) covers Harrison's early life in Liverpool and career as a Beatle up until their break up in 1970.
The second part (114 mins) charts his solo career during the 1970s and 80s, up until the end of his life in November 2001.
It is being screened at cinemas across the UK and Dublin on October 4th.
In the US it will air on HBO in two parts on October 5th and 6th and in the UK on the BBC at some point (although details are unclear, it may be on BBC2 in November for the 10th anniversary of his death).
The DVD and Blu-ray come out soon after on October 10th.
> For more info and to book tickets visit the Facebook page
> More on the film at the IMDb
> Pre-order the DVD or Blu-ray at Amazon UK