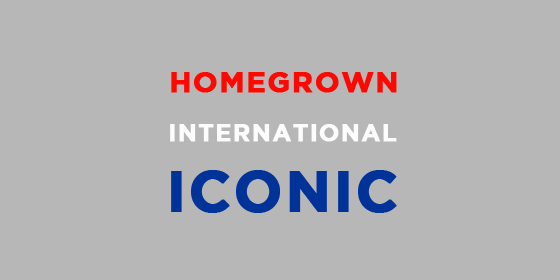 What exactly makes a film British?
Do we define its identity by financing, story, talent, setting, filming locations, or a combination of all these elements?
If we clarify what we mean when we discuss the precise nature of British productions, they fall into three different categories:
Homegrown films
International co-productions
Iconic franchises.
I'm not suggesting that one category is better than another, as the ultimate test of a film should be whether it is any good, regardless of its country of origin.
HOMEGROWN FILMS
This category covers films that are 100% produced by British companies.
They can – and often are – picked up by US distributors, but that doesn't mean that a US company financed it.
Sometimes, the label gets confused by even the most established organisations, such as when BAFTA decided in 2007 that The Bourne Ultimatum (2007) was a 'British production', so it could be nominated for Best British Film (a silly category that still exists, whilst for years a Best Documentary one did not).
Why they did this when it was funded by a large American studio (Universal) is beyond me, but when productions are based here – and that film was based at Pinewood Studios – there is a temptation to call them British productions.
But I would resist this slippery definition and simply follow the money and the companies that provide it.
Also worth noting is the separation between production (the making of a film) and distribution (the releasing of it), as films are often made here but often picked up for distribution by foreign companies.
Good examples of homegrown British films would be:
INTERNATIONAL CO-PRODUCTIONS
This is perhaps the broadest term which can cover a multitude of productions but that in turn is reflective of the nature of film financing which can come from multiple sources.
There are so many examples of co-productions that it is probably most useful to focus on one British company that typify this type of film.
Working Title are probably the biggest success story of the British film industry over the last two decades and were co-founded by producers Tim Bevan and Sarah Radclyffe in the early 1980s
They were acquired by PolyGram in 1992, when Eric Fellner joined Bevan to become co-chairman, and the music company was a subsidiary of the Dutch conglomerate Phillips.
During a period in the 1990s Working Title had considerable international success with movies like Four Weddings and a Funeral (1994) and Bean (1997).
Four Weddings seemed very British but was a co-production with Channel 4 films (an earlier version of Film4) and Polygram.
After Universal bought Polygram in 1999, they continued to carve out an impressive niche in partnership with a large US studio, which saw them produce films such as Bridget Jones' Diary (2001), Shaun of the Dead (2004) and Atonement (2007).
Speaking in 2005 to The Guardian, Tim Bevan said:
"When we were independents we were very wary about the studios. But what we realised through our experience with Polygram is that being part of a US studio structure is essential if you want to play the long game in the movie business. Six studios control movie distribution worldwide. The various supply engines, like talent agencies and marketing people, understand the studios and everyone who is playing seriously in the film business will be part of a studio structure."
Their latest film is Tinker, Tailor, Soldier, Spy (2011), an adaptation of the John le Carre spy novel, starring Gary Oldman as an agent who has to find a mole in the higher echelons of British intelligence.
Despite its very British seeming surface, it is a co-production with StudioCanal, the French company which owns the third-largest film library in the world, and will be distributed here under the recently renamed StudioCanal UK distribution arm (previously known as Optimum Releasing).
It was also directed by a Swedish filmmaker, Tomas Alfredson, and shot by a Dutch cinematographer, Hoyte Van Hoytema, who were both hot off the success of Let The Right One in In (2008).
Does it matter that a non-UK talent was chosen to direct it, or that a French company are helping finance and distribute the film?
I don't think it does, as long as the film is good (and it is very good), but if it wins awards and certain British newspapers proclaim it a 'British success', it is worth remembering who stumped up some of the cash for it and who directed it.
Let's also cast our minds back to the 1990s when Gary Oldman made his directorial debut with Nil By Mouth (1997), which despite being a very British story, had to get financing from the French company EuropaCorp, co-founded and run by Luc Besson.
Sometimes our British successes are a little less British than we like to think.
ICONIC FRANCHISES
This term only really applies to two British franchises that are both brought to the screen with American money.
They are only British in the cultural sense of the term, but deserve a category because it shows how British stories can be repackaged and monetised by foreign money.
Harry Potter (2001-2011)
The most profitable film series of all time is notable for being bankrolled by US studio Warner Bros, but I would guess that a lot of people regard them as British. After all, the saga seems very British on the surface: the source material was written by J.K. Rowling and all the films have been brought to the screen after being shot here with predominantly British crews and cast.
You couldn't get a more British setting than a posh boarding school and even when the film ventures outside Hogwarts it is nearly always remains in Britain, unlike James Bond who is constantly globe trotting in his pursuit of villains, women and martinis.
But like Bond it is a series that has resonated around the world and become like the Star Wars for this generation: a fantasy that has dug deep into the hearts and minds of children and their parents.
Its place in the British film industry is fairly unique as over the last decade it has become a huge Hollywood series based over here, employing vast numbers of people.
The series has effectively created its own mini-industry, as cast, crews and post-production facilities continually worked on the latest Harry Potter film from 2000 until 2011.
Perhaps the lasting legacy of the franchise is in visual effects.
Although US companies such as ILM worked on the earlier films, British effects houses such as Double Negative and Framestore grew in size and stature as the series went on and led to them working on other Hollywood blockbusters such as The Dark Knight (2008) and Inception (2008).
By the final film, Harry Potter and the Deathly Hallows Part 2, the UK visual effects triumvirate of Framestore, Moving Picture Company and Double Negative were doing world-class work – it was just a shame that the decision to release the film in 3D obscured the brightness levels.
So despite the fact that US money has bankrolled what appears to be a very British series, the knock on effect has been considerable for related parts of the UK industry.
The big question now is what will fill the gap now that the films have ended?
James Bond (1962-Present)
Bond was the most famous British film icon before a certain young wizard came along. Like Potter, he was a very British creation that was brought to the screen by American money.
Although the franchise has always been a family affair, tracking how it has reached cinemas worldwide through various distributors is a mission which 007 himself might find taxing
When producer Cubby Broccoli acquired the rights to adapt Ian Fleming's books for the big screen he formed Eon Productions with Harry Saltzman in order to make the movies.
They also formed the US parent company Danjaq, which became Eon's holding company, meaning that although Eon is registered in Britain, the company which ultimately produces the films is American.
For many years US studio United Artists distributed the Bond films – which were a significant cash cow for them – and in 1975 Harry Saltzman sold his shares of Danjaq to them.
When Metro-Goldwyn-Mayer acquired UA in 1981, MGM/UA Entertainment Co. was formed and acted as distributor until 1995 when the series was restarted after a six-year hiatus with Goldeneye (1995).
Although Cubby died in 1996, Eon Productions is still owned by the Broccoli family, with his daughter Barbara and Michael G. Wilson still acting as producers.
After United Artists ceased being a major studio in the late 1990s, MGM then acted as distributor from 1997 until 2002.
Then in 2005 Sony Pictures Entertainment bought a stake in MGM (in a consortium that included Comcast, TPG Capital and Providence Equity Partners) and they distributed Casino Royale (2006) and Quantum of Solace (2008).
After MGM's complicated financial troubles, which saw it emerge from bankruptcy, Sony reteamed with Danjaq to produce the upcoming Bond film.
Like Potter, Bond films have employed a lot of British crews down the years and even have a stage named after 007 at Pinewood.
But they also represent that curious paradox – a film franchise that people think of as being British, whilst actually being bankrolled by America.
So what do these three types of British film mean in a wider context?
A simple commercial fact is that Britain is not a major production centre for films – our output pales in comparison to countries like the US, India or even France.
So by producing fewer films we obviously struggle to get international recognition by sheer volume.
The reasons for this are long and complex but if you pushed me I'd say that in a nutshell the British generally care more about television and theatre than they do about film.
In the US and France, the reverse is true at both a multiplex and arthouse level, so it's not really a high/low culture argument.
However, you could make a case for British talent – as distinct from actual films – making a significant global impact.
Recently, films such as The King's Speech and Slumdog Millionaire have broken through internationally, winning Oscars and achieving impressive box office.
Just last week at the Venice Film Festival, British films and talent were amongst the most high profile with films Tinker Tailor Soldier Spy, Shame and Wuthering Heights.
So certain British talent punches well above its weight and manages to make a global impact, which doesn't necessarily mean we have to get all excited and jingoistic.
All art is part of a cycle and in the last few years outstanding British films such as Hunger (2008), Submarine (2010) and Senna (2011) shouldn't blind us to the fact that some creative misfires could lurk around the corner.
Ultimately it doesn't really matter how British a film is, but the next time someone declares a particular era to be golden or rotten, let's consider the details of the production behind the headlines.
> More on cinema of the United Kingdom at Wikipedia
> The Observer report on how crap British films are in 2009 and how great they are in 2011
> Vital Stats section at the UK Film Council
> Virginmedia list the 20 Worst British Films Ever
> Highest grossing films of 2011 at the UK box office
> Bigger Picture Research
> Ken Loach keynote speech on the state of the UK film industry at the LFF 2010